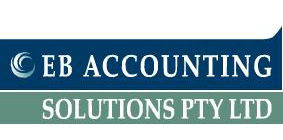 Taxation
Our taxation services range from the preparation of individual tax returns to the provision and business returns through to advanced tax planning for small, and large private companies.
All businesses and individuals have to deal with income tax, goods & services tax, stamp duty, payroll tax and sometimes other taxes. Overpaying tax is as much of a problem as underpaying tax. The only safe position is paying just the correct amount and not a cent more. We only employ trained and qualified staff who provide professional and expert advice that is relevant to your circumstances.
Income Tax Preparation
We take the stress out of tax for you. No matter what your profession or business type, our broad experience ensures you will receive the maximum refund to which you are entitled and minimise any payment for any type of business or return:
Income Tax Returns - Company, Trust, Partnership, SMSF & Individuals
GST - Monthly, quarterly or annual
Instalments of tax. If circumstances change we will apply for a refund immediately.
R&D Concessions
Capital Gains Tax issues
Small Business Tax Concessions
Annual PAYG Payment Summaries (Group Certificates)
State taxes - Land tax, payroll tax and stamp duty.
Any tax refund is processed fast through electronic lodgement. Refunds are made direct to your bank account usually within 10 days by the Tax Office.
With our experienced team and very large skill base we are able to handle all your taxation requirements and questions with ease.
Confused about tax?
Many of our new clients come to us confused about the constantly changing & complicated tax laws. We are committed to continually updating our knowledge through training and professional development. We will help you understand how the tax laws apply to your particular situation, no matter how complex.
Tax Audit
Many of us feel threatened or anxious about a Tax Office enquiry or audit. Our trained staff can help give you peace of mind throughout this process. We will explain the ATO correspondences you have received, help you prepare and ensure your documents are in order. We will represent you and ensure inadvertent admissions don't impact.