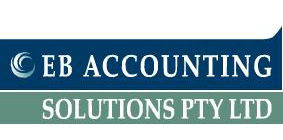 Small Business
Almost all large businesses commenced at some time as a small business. Small Business is generally defined in Australia as being a business with turnover less than $2million. Small businesses receive tax concessions not available to other businesses. This includes:
The ability to report on a cash basis rather than complex accrual methods
Attractive depreciation deductions
Generous capital gains tax concessions for later disposal of the business.
Small business client generally require guidance and advice from time to time on minor matters which they consider important. We welcome your enquiries at all times.
When starting or buying a business or franchise, the wrong advice can be very costly.
There are numerous issues to consider and we endeavour to make sure all our business clients are structured correctly for taxation purposes taking into account financial and legal considerations.
Managing a SMALL BUSINESS
Correct structure - Sole trader, Partnership, Trust or Company.
Correct Registrations - Income Tax, ABN, GST, Pay As You Go Withholding, FBT etc
Correct Insurances - Workers Compensation, Public Liability & other
Business Name - Registration of any trading names other than company name
Review of Tax Issues - Any tax issues specific to your business.
Employment issues
Bookkeeping & records
Lodgement support
Annual Reporting and Tax
Starting/Selling-
Business structuring
Valuing a business
Review of your existing business structure
Finance requirements
Registrations
Software Selection
Businesses Financial Options
Planning equipment/vehicle purchases
Government assistance, subsidies and grants, including R & D grants, export incentives etc.
Re-financing
We can refer you to specialists in dealing with creditors, business reconstructions and voluntary administrations
We have a network of specialist advisors who can assist in all related tax and financial matters.