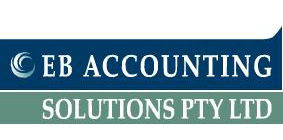 Welcome to EB Accounting Solutions
EB Accounting Solutions Pty Ltd provide and take responsibility for the preparation and lodgement of tax returns for individuals, small business, companies, Trusts and Superannuation Funds. EB Accounting Solutions provide tax advice based on new or on-going business ventures. Our services include ASIC lodgements and complete the process of forming corporations and well as business structures and all other facets of accounting.
Can't Make it to Our Office? We Can Come to You
If you can't make it to our office in Gordon, we can come to you! Our professional accountants will visit your home or business to assist you with your taxation and accounting requirements, along with collecting any financial documents required.
Afterhours Options
Flat out and can't see us during standard office hours? We offer a variety of afterhours options to help you with your tax returns and accounting.
Send Your Enquiry
Looking to ease the burden of your tax return or accounts? For great support and assistance, contact the friendly team at EB Accounting Solutions on (02) 9844 5422 or send your enquiry.