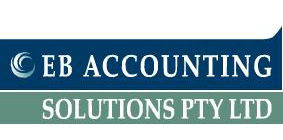 Our Accounting Team
Elli Bornoush

Principal

A qualified accountant and tax agent. Elli has broad knowledge and experience in compliance, audit and tax advice in excess of 15 years. She operates a large base of business & individual clients. Her clients include self-funded retirees, executives, small & medium businesses, self-managed superannuation funds, trusts as well a significant number of clients across a broad range of industries. Elli is presently completing studies to obtain her Financial Planning qualifications to enhance her skills.

Nelly Bornoush

Graduate Marketing and Business Developer

Nelly has been with the practice since early 2011. She proactively manages and supports Accountants in developing and implementing strategies to suit clients' needs. Nelly plays an active part in day-to-day business activities and actively involves herself in continuous business ideas to do with marketing; furthermore she has a excellent administration skills. She is a graduate with the degree of bachelor of commerce majoring in commercial law and marketing from Macquarie University, and to further her skills and education competency she is undergoing and hence completing her Masters throughout the year of 2014.