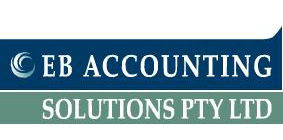 About Accounting and Taxation
We offer comprehensive accounting Solutions and taxation services for individuals, companies, Self-Managed Super Funds, trusts & businesses. Your affairs may be simple or may be complex and this does not affect how we manage our relationship with your affairs. We do much more than just income tax returns.
All of your work is performed by your designated manager in-house, who always welcomes your requests or questions. Work is not delegated to junior staff. Our staff skills and experience rivals that of many major city-based firms.
We advise on establishment & formation structures, restructuring and address the most complex issues in-house as our team possess many years of experience dealing with complex affairs.
We don't work for you, rather we work with you.
We adopt a proactive role and commit ourselves to helping you grow and develop your business and your wealth.
When considering what your accountant should be able to do for you, we suggest you ask yourself the following questions;
Can I contact the person easily?
Do I get my questions answered in a helpful and understandable manner
Does my work get completed in a timely manner?
Are they proactive in their communication with me?
And most importantly...
Do they care about my business and me?
At EBA, we aren't satisfied until we get a YES to all of these vital questions.
We offer a no-obligation free first consultation to meet and discuss your needs.
To arrange this click here or call (02) 9844 5422