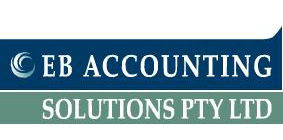 Audit and Assurance
Business
Larger businesses may be required to produce audited financial reports for the purposes of the Corporations Act or for the needs of stakeholders. We are not company auditors, however we can prepare the company financial report for audit.
SMSF - Annual Audit
We possess comprehensive superannuation and SMSF experience. We do not audit client SMSF's to ensure we remain independent at all times. We welcome SMSF audit enquiries for non-clients or other professional firms. We generally recommend our preferred auditor but can work with your nominated auditor.
SMSF - Non-Compliance
SMSF compliance issues can pose a significant concern to some auditors who may have comprehensive knowledge of basic fund issues but struggle with some advanced SIS Act concepts. We can either provide expert opinion to support their audit view or can take-on that audit which may include matters that are considered non-complying. Our approach is to identify, if possible, any means to rectify a potential breach and ensure that the fund may be held to be a complying fund although an adverse audit opinion is provided. We provide a management letter to the Trustee/s. If necessary we will assist and support representation to the Australian Taxation Office if this can be supported.